From the old MyTravco.com website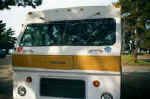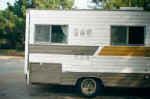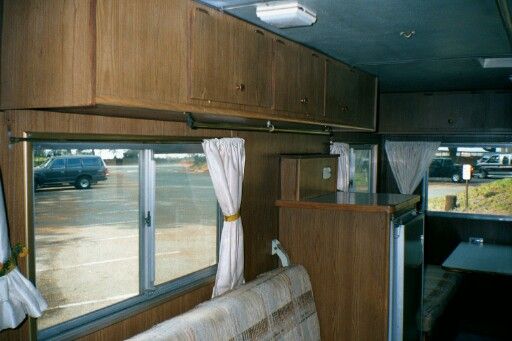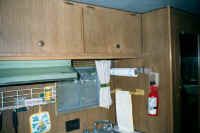 "The front says Dodge; the side Travco. As you can see, she's boxier looking than the models on the website. There is a plate to the right of the entry door that says Travco (you can't see it in the picture very clearly). There is a small plate to the left of the entry door that says, "Family Wagon Irwindale, CA." There is no molding around the instrument panel that says anything. In the closet at the top of the plate, it says, "Dodge made by Chrysler Corporation Detroit, MI." There is no VIN number on anything other than the plate in the closet. So the only place it says Travco is outside. "
During the early 70's, Travco Corporation ventured into building the Custom 2000 and Custom 2400 Motor Home. With the help of a few former Travco Corporation employees, we determined this to be the Custom 2000. Why did Travco Corporation make these...
During the 60's, Travco ruled the motor home business. Our luxurious Travcos were truly the king of the road. But, that luxury cost and cost big! Few people could afford this great home on wheels. Seeing that market, other companies started producing lower costing motor homes to compete with the Travco market. These include Winnebago and Champion motor homes. Travco Corporation, seeing someone else eating their cake, decided to play their game and created the Custom 2000. It's a great motor home and very economical. Unfortunately, the market was not ripe for a low-costing Travco. Many motor home companies came to life and it was a feeding frenzy. Travco Corporation realized the average consumer was not a customer for their product and returned to their roots in the Travco 270 line.